Westlake Village Child Custody Lawyer
Advocating for Your Rights in a Custody Battle
Child custody can be one of the most heated issues in a divorce. Even if you want to work things out without a lawyer, it is common for such conversations to escalate into battles over parenting time, visitation, and custody as a whole.
At Richard Ross Associates, we strive to help divorcing parents reach child custody arrangements that work for them and their children.
---
Call (805) 777-1011to schedule a consultation with a California certified family law specialist!
---
What if Parents Cannot Agree on Custody?
It is usually best to memorialize a child custody agreement or court determination regarding custody in a well-drafted court order signed by a judge.
A child custody order should always take into consideration what is in the children's best interests, considering all relevant facts. Where parents cannot do so themselves, a California judge will make an order for the children upon proper request.
How Is Child Custody Determined in California?
Child custody is determined according to what is in the "best interest of the child."
This is a broad concept that involves the following principles:
(i) promoting social, cognitive, emotional, and physical well-being;
(ii) enabling optimal development as a productive member of our society;
(iii) minimizing exposure to danger, abuse, neglect, and family conflict; and
(iv) ensuring frequent and continuing contact with both parties so far as it is consistent with the above.
There is no statutory definition of "best interest of the child." Cal. Rules of Court, rule 5.2 (b)(7) defines the "best interest of the child" as it is described in Family Code §3011. Unfortunately, that statute does not contain a definition, only a list of factors to be considered, such as domestic violence.
The principle of the best interests of the child is the sine qua non of the family law process governing custody disputes. 'Although a parent's interest in the care, custody and companionship of a child is a liberty interest that may not be interfered with in the absence of a compelling state interest, the welfare of a child is a compelling state interest that a state has not only a right, but a duty, to protect.' ... 'It is evident beyond the need for elaboration that a State's interest in "safeguarding the physical and psychological well-being of a minor" is "compelling."'"
Factors in Determining the Best Interest of the Child
In making a determination of the best interests of the child, the court shall, among any other factors it finds relevant and consistent with Section 3020, consider all of the following:
The health, safety, and welfare of the child
A history of abuse by one parent or any other person seeking custody against any of the following: (i) A child to whom the parent or person seeking custody is related by blood or affinity or with whom the parent or person seeking custody has had a caretaking relationship, no matter how temporary; (ii) The other parent; (iii) A parent, current spouse, or cohabitant, of the parent or person seeking custody, or a person with whom the parent or person seeking custody has a dating or engagement relationship.
The nature and amount of contact with both parents
The habitual or continual illegal use of controlled substances, the habitual or continual abuse of alcohol, or the habitual or continual abuse of prescribed controlled substances by either parent.
Types of Child Custody
In California, there are two types of custody:
Physical custody: Where and with whom the child or children will physically reside, sometimes referred to as a parenting plan.
Legal custody: Focuses on the health, education, and welfare of the children. In other words, which parent will be responsible for making decisions for the child or children regarding medical care, schooling, activities, religion, and more.
How Hard is It to Get Full Legal Custody in California?
It is challenging for a parent to request total custody order in California. That parent must have compelling evidence and reason to convince a California court to agree to full custody in the child's best interest.
Sole vs. Joint Custody in California
When deciding child custody, the court generally considers four variations:
Sole physical custody: The child shall reside with and be under the supervision of one parent, subject to the power of the court to order visitation." (Fam. Code §3007.)
Sole legal custody: One parent shall have the right and the responsibility to make the decisions relating to the health, education, and welfare of a child." (Fam. Code §3006.)
Joint physical custody: Each of the parents shall have significant periods of physical custody. Joint physical custody shall be shared by the parents in such a way so as to assure a child of frequent and continuing contact with both parents, subject to [Fam. Code §3011] and [Fam. Code §3020]." (Fam. Code §3004.)
Joint legal custody: Both parents shall share the right and the responsibility to make the decisions relating to the health, education, and welfare of a child." (Fam. Code §3003.)
Primary Physical Custody: A term that is frequently utilized to describe joint custody arrangements. Although useful in settlement contexts, it is a term that has no legal meaning.
Statutory Priority for Custody Award
Custody should be granted in the following order of preference according to the best interest of the child as provided in [Fam. Code §3011] and [Fam. Code §3020]:
To both parents jointly, or to either parent. In making an order granting custody to either parent, the court shall consider, among other factors, which parent is more likely to allow the child frequent and continuing contact with the noncustodial parent, consistent with Sections 3011 and 3020.
If to neither parent, to the person or persons in whose home the child has been living in a wholesome and stable environment.
To any other person or persons deemed by the court to be suitable and able to provide adequate and proper care and guidance for the child
The court shall not consider the sex, gender identity, gender expression, or sexual orientation of a parent, legal guardian, or relative in determining the best interest of the child.
Family Code §3040 establishes neither a preference nor a presumption for or against joint legal custody, joint physical custody, or sole custody, but allows the court and the family the widest discretion to choose a parenting plan that is in the best interest of the child.
IS A PARENT'S ABSENCE FROM THE FAMILY RESIDENCE A CUSTODY FACTOR A COURT WILL CONSIDER?
(a) If a party is absent or relocates from the family residence, the court shall not consider the absence or relocation as a factor in determining custody or visitation in either of the following circumstances:
(1) The absence or relocation is of short duration and the court finds that, during the period of absence or relocation, the party has demonstrated an interest in maintaining custody or visitation, the party maintains, or makes reasonable efforts to maintain, regular contact with the child, and the party's behavior demonstrates no intent to abandon the child.
(2) The party is absent or relocates because of an act or acts of actual or threatened domestic or family violence by the other party.
(b) The court may consider attempts by one party to interfere with the other party's regular contact with the child in determining if the party has satisfied the requirements of (a) above.
This rule does not apply to either of the following: (1) A party against whom a protective or restraining order has been issued excluding the party from the dwelling of the other party or the child, or otherwise enjoining the party from assault or harassment against the other party or the child; or (2) A party who abandons a child.
The court usually issues a temporary custody while the divorce or custody action occurs. The finalized divorce decree or custody order will normally establish a permanent custody order.
Child custody matters are often the most contentious aspects in divorce or paternity cases. We at Richard Ross Associates understand this fact and we know that when the welfare and well-being of your child is at stake, there is little you would not do. Difficulties arise when the parties with a child custody dispute are unable to come to a mutual agreement as to what will be in their child's best interests. It is usually because one or both parents are making child custody decisions based on their own self-interest rather than based on what is in the children's best interests. At Richard Ross Associates, we encourage parents, as much as possible, to keep their children out of the cross-fire of the parents emotional and financial disputes with the other parent.
DOES THE CHILD'S PREFERENCE REGARDING CHILD CUSTODY MATTER TO THE CALIFORNIA COURT?
Family Code §3042 PROVIDES:
"(a) If a child is of sufficient age and capacity to reason so as to form an intelligent preference as to custody or visitation, the court shall consider, and give due weight to, the wishes of the child in making an order granting or modifying custody or visitation.
(b) In addition to the requirements of [Evid. Code §765 (b) (Special procedures for interrogation of witnesses under age of 14)], the court shall control the examination of a child witness so as to protect the best interest of the child.
(c) If the child is 14 years of age or older and wishes to address the court regarding custody or visitation, the child shall be permitted to do so, unless the court determines that doing so is not in the child's best interest, in which case, the court shall state its reasons for that finding on the record.
(d) This section does not prevent a child who is less than 14 years of age from addressing the court regarding custody or visitation, if the court determines that is appropriate pursuant to the child's best interest.
(e) If the court precludes the calling of a child as a witness, the court shall provide alternative means of obtaining input from the child and other information regarding the child's preferences.
(f) To assist the court in determining whether the child wishes to express a preference or to provide other input regarding custody or visitation to the court, a minor's counsel, an evaluator, an investigator, or a mediator who provides recommendations to the judge pursuant to [Fam. Code §3183] shall indicate to the judge that the child wishes to address the court, or the judge may make that inquiry in the absence of that request. A party or a party's attorney may also indicate to the judge that the child wishes to address the court or judge.
Richard Ross Associates knows how complicated child custody cases can become, and we know the extent to which some parents will go to attempt to obtain custody of their children, even if it is not in their children's best interests. Our firm strives to help you to protect your parental rights and obtain the outcome you feel is best for your children.
---
Contact us for a consultation with a Westlake Village child custody lawyer.
---
Dedicated TO CLIENT CARE & SUCCESS
I heartily recommend him to anybody in need of a well qualified, results-oriented, family law specialist.

"I would not hesitate to, again, retain the legal services of Richard Ross."

Our family and our dignity have been restored.

"Mr. Ross and his supportive, competent staff put their hearts into their work and literally turned our lives around."

The results far exceeded my expectations.

"The entire staff at Richard Ross Associates really helped me through my divorce and they were with me the whole way."

Extremely thorough and professional!

"Richard has helped me through a very difficult divorce and I can't say enough good things about him."

Polite, caring, and quick to respond.

"Richard Ross is a subject matter expert in the field of family law."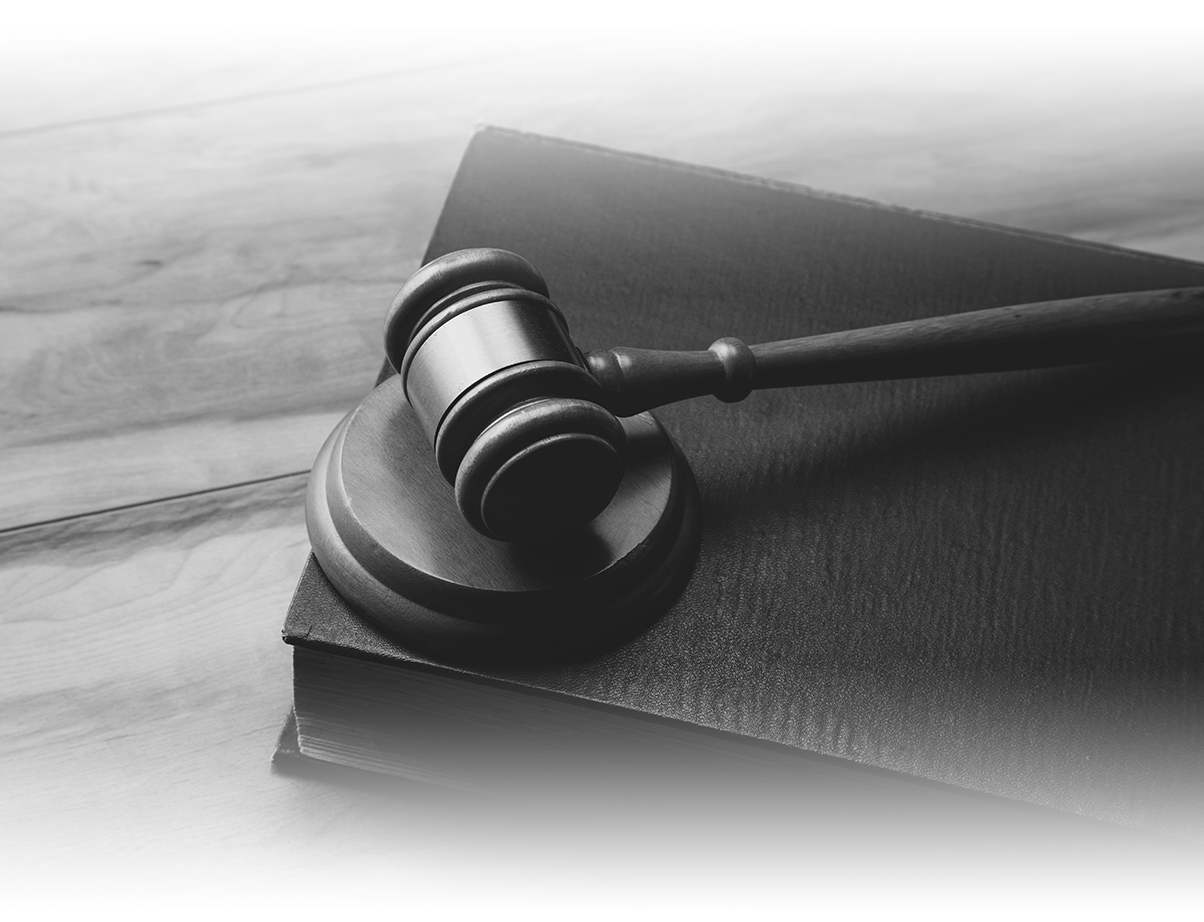 FREQUENTLY ASKED QUESTIONS
This is very important: If you have separated from your spouse before one of you has filed for dissolution of marriage or legal separation, avoid agreeing to and placing into effect a temporary parenting plan arrangement regarding the children unless you will be able to live with this arrangement after the divorce papers have been filed. Once you begin a parenting plan that seems to be working, it becomes the "status quo." It is very difficult to convince a mediator or judge to change the status quo, especially if it is working or appears to be working and is not detrimental to the minor children.

If you have not received a judgment dissolving your marriage before the end of the year, you may file an individual tax return under the status of "married, filing separately" or a joint tax return with your spouse. You should consult your accountant as to the advantages of these options. You may obtain special information booklets regarding tax information for divorce or separated individuals from your local IRS office or read the IRS booklet online.

To file an action for divorce, also known as dissolution of marriage, a person must have resided in the state of California for six months and in the county where the action is filed for three months prior to filing the petition in court. This is true of either the petitioner or the respondent - either person can meet the test and allow a filing. If your spouse meets the residency requirement, you can file even if you do not meet it yourself.

The court can and usually will order you to move out of your residence if your spouse convinces the court that you have been violent toward your spouse or threatened your spouse. You could be given ex-parte notice to be in court the next day because your spouse is seeking an order to make you move out and stay out. You can be ordered to leave immediately and not return even if your spouse is not on the property title or lease agreement! Once you are ordered to leave, it is not likely that you will be allowed to return.

Before you get a divorce, photocopy all relevant financial documents that you can obtain and store them off-site with a trusted friend or relative. Do not store them in the trunk of your car where they can easily be found and removed by your spouse. There may be both personal and strategic reasons not to tip off your spouse that documents are being reviewed for a possible dissolution proceeding. Make copies of documents that you find in the residence and return the original documents to their original location as soon as possible so that your spouse won't notice that they are missing. It is often advisable to make the photocopies when you are sure your spouse is away for an extended time, such as during a workday. It is advisable to gather as many relevant financial documents as possible while they are still available and before they have been removed or destroyed by your spouse. This will significantly reduce the cost of divorce litigation if the documents do not have to be recovered later. It will also permit us to get a true picture of all community assets and debts as soon as possible.