In California, it is imperative that during any divorce, legal separation, dissolution or nullity case, both parties make a full and complete fiduciary disclosure, in order to avoid either party taking advantage of the other. Disclosure duties are laid out by the California Family Codes, which state that both parties are subject to fiduciary standards from the initial separation up until the distribution of community assets.
This includes disclosure of:
Assets and liabilities of each party
Current earnings, expenses and accumulations
Income-producing opportunities
Management of or operation of a business or business interest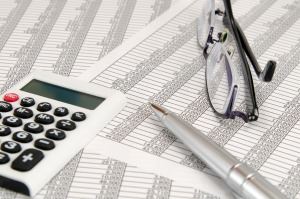 These codes not only require a complete fiduciary disclosure, but also demand that the other party is updated when changes occur. While the preliminary disclosure is mandatory, the final disclosure can by waived by written consent of both parties. Specific disclosure forms include:
Schedule of Assets and Debts
Income and Expense Declaration
Declaration Regarding Service of Declaration of Disclosure
Declaration of Disclosure
It is important to take these forms seriously and to be truthful and complete, as the court will be harsh on a party that is inaccurate or incomplete in their disclosures, and requires reasonable attorney fees and monetary sanctions on any party that fails to comply with a spouse's fiduciary duty of disclosure.
The best advice is to disclose anything and everything to the other party, and to err on the side of caution. Withholding any information can lead to sanctions and fees. Talk to an attorney to ensure you have disclosed everything necessary.
For guidance or direction about the disclosure rules or how to fill out the forms, contact the Certified Family Law Specialist. Richard Ross Associates provides personalized service backed by extensive experience. We handle all family law issues including California divorce matters such as fiduciary disclosure. Contact us today to set up your consultation with a skilled divorce attorney from our firm.