Mediation is an important component of family law. California counties fall into two groups regarding mediation, as a settlement tool. Some counties formally recommend mediation as a useful solution, while others take a more "neutral" position, not recommending this approach.
For example, Ventura County recommends mediation, wanting child custody and property settlements to result. Conversely, Los Angeles County is a non-recommending entity. However in both counties divorcing parties must meet with child custody mediators before family court issues related to custody orders.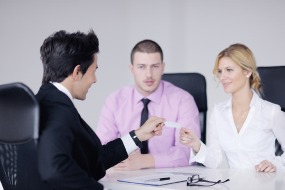 Even in non-recommending counties, the parties must attend mediation sessions, but are not required to reach settlements. In all cases, however, mediators must conduct themselves impartially, while upholding the tenets of California family law.
Once oral agreement is reached, the mediator writes the terms in a formal agreement. The mediator then captures the signatures of the parties, after making any agreed-upon changes or modifications. Signed, executed agreements are the foundation for court-issued orders.
For more valuable information, contact Richard Ross Associates, your experienced Certified Family Law Specialist in Southern California. Board Certified, offering over 30 years' proven experience, Richard Ross Associates helps their clients navigate the confusing waters of family law, receiving valuable benefits of this expertise to achieve successful results.